Allen Andrews Roofing was founded in the 2003 by Allen Andrews. A roofing apprentice for over twenty years, Allen has a wealth of knowledge and experience in all facets of roofing. Allen has also taken many courses on the subject of roofing, so he can stay up to date with current trends.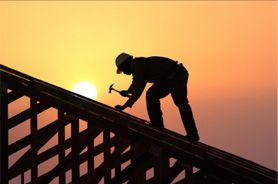 Allen Andrews Roofing employs only professionals, No job is too big or too small. We have a large assortment of professional equipment, We demand quality from our team of roofing professionals.
Allen Andrews Roofing is frequently recognized for integrity and reliability.
Allen Andrews was born and raised in Daytona Beach, and currently resides in the area.
Allen Andrews Roofing is licensed with the Florida Department of Business.

Allen Andrews Roofing is insured and bonded by Florida Insurance services.